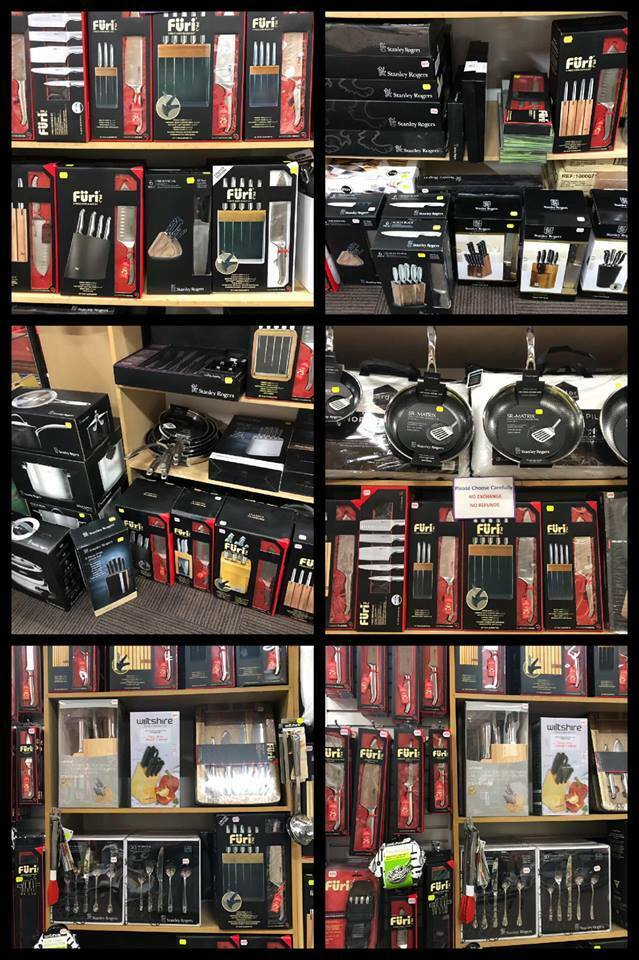 Furi Pro Asian Vegetable Chopper 15cm Stainless Steel
Sale price
$52.99
Regular price
$124.95
Unit price
per
Sale
Sold out
9310346413510
| | |
| --- | --- |
| Brand | Furi Pro |
| Product Type | Kitchen Knife |
| SKU | C6 41351 |
Share
---
The Furi Pro Asian Vegetable Chopper makes light work of heavy vegetables thanks to its super sharp but wide blade. Its width also makes it great for smashing garlic as well as scooping and transferring food. Oversized scallops on the blade help reduce friction to make cutting faster and easier
15cm / 6 inch
Japanese stainless steel
Reverse-wedge handle
Hand wash in warm soapy water with the blade pointed away
Dry thoroughly after washing



25 year manufacturer guarantee


100% Genuine!



Furi Pro Range
The Furi Pro Knife Range is stain, rust and corrosion resistant due to the durable and tough Japanese stainless steel.
Furi Knives uniquely wedge shaped handle reduces hand fatigue and is anti-slip making this ideal for professional chefs or home cooking enthusiasts.
 Each knifes seamless construction is designed for strength, balance and weight.
The bolster has been designed for strength, safety and comfort and the seamless construction also eliminates places for food to get trapped in, which ensures the ultimate in hygiene.
Tech Edge technology allows for extremely sharp edges which are hardened for optimal shape and shape retention. 
Furi Pro Knife Range comes with a 25 year guarantee against defects.
Furi was established in 1996 and engineered for design, innovation and performance by leading engineers and international chefs. Designed in Australia, only the best modern materials and the latest in knife technology are sourced and used.
Innovation is close to the heart of Furi and is the core of everything they do that is for sure!
25 Years Replacement Warranty
Stock Availability: In stock ready to post or pick up.
Warranty Type: Replacement
| Australia Wide Postage weight Range (in KGs) | Postage Rate |
| --- | --- |
| 0 - 5KGs | $9.99 |
| 5.1 - 10KGs | $19.98 |
| 10.1 - 25KGs | $29.97 |
| 25.1 - 50KGs | $39.96 |
| 50.1 - 100KGs | $49.95 |
Pick Up Information:
Pickup is available, see homepage banner for pickup details.
Factory 1,
9-11 Molan St Ringwood
Victoria Australia 3134.
Good Luck & Have Lots Of Fun!
We are not required to provide a refund or replacement if you change your mind.
But you can choose a refund or exchange if an item has a major problem. This is when the item:
has a problem that would have stopped someone from buying the item if they had known about it
is unsafe
is significantly different from the sample or description
doesn't do what we said it would, or what you asked for and can't be easily fixed.
Alternatively, you can choose to keep the item and we will compensate you for any drop in value.
If the problem is not major, we will repair the item within a reasonable time. If it is not repaired in a reasonable time you can choose a refund or replacement.
Please keep your proof of purchase – e.g. your receipt.